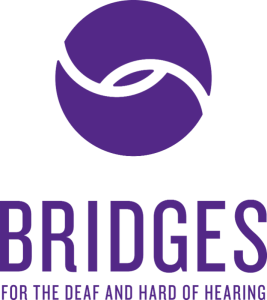 This is an in-person event.
Bridges for the Deaf and Hard of Hearing
935 Edgehill Avenue
Nashville, TN 37203
United States
Contact Name
Amy Lankheit
PRESENTER:  Kaylee Magro
COST: Free
REGISTER: Contact Amy Lankheit at amy@bridgesfordeafandhh.org by April 5, 2021 to register.
This workshop is an introduction to performance interpreting. Interpreters will learn basic requirements for interpreting at venues in and around Nashville, TN. Interpreters will leave with knowledge and confidence to provide equal access to Deaf and hard of hearing consumers. 
Earn 0.2 RID CEUs - On the Go
About the Presenter:
Kaylee Magro is a Nashville, Tennessee based, EIPA certified and state licensed sign language interpreter. Kaylee obtained her bachelor's degree in American Sign Language-English Interpretation from Columbia College in Chicago, Illinois. She specialized in performance interpreting while studying under world renowned Deaf poets and performers such as Peter Cook and Crom Sanders. Her passion in life is to provide equal access to the hard of hearing and deaf communities by making music and performance accessible to all. Her portfolio includes interpreting at the distinguished Grand Ole Opry, the esteemed Ryman Auditorium, and bustling Bridgestone Arena. Kaylee's body of work also includes interpretations at Nissan Stadium to the likes of Taylor Swift, Lauv, and Ed Sheeran during his 2018 North American Tour, interpreting the National Anthem for the Tennessee Titans in their home opener against the Oakland Raiders in 2017, and in 2019, interpreting for the NFL Draft. It's Kaylee's goal in life is to provide equal access across a multitude of platforms to turn an incorrectly stereotyped weakness into a tenet of expressive joy, inspiration and entertainment.