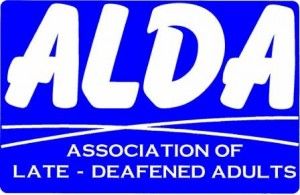 This is an in-person event.
Hilton Scottsdale Resort & Villas
6333 N Scottsdale Rd
Scottsdale, AZ 85250
United States
View on Google Maps
Event Registration (if available)
The Association of Late-Deafened Adults (ALDA) will host its 27th annual international convention (better known as ALDAcon) at the beautiful Hilton Scottsdale Resort & Villas set in the shadow of the majestic Camelback Mountains.
Scottsdale offers a wide variety of things to do and see; something for everyone. So save the date September 16-20, 2015 and beginning in January 2015, reserve your room early for the fabulous rate of $109 per night + tax at www.scottsdaleresort.hilton.com
See you in Scottsdale, Arizona in September 2015 for another memorable ALDAcon!
ALDAcon 2015 Registration Form
Hotel Reservation - Hilton Scottsdale Resort & Villas
I King Jordan Award Nomination 2015 Form (Submit by July 1, 2015)
2015 Sponsor/Exhibit Packet (See attachment)
Call For Proposals information (Deadline - May 15)  (see attachment)