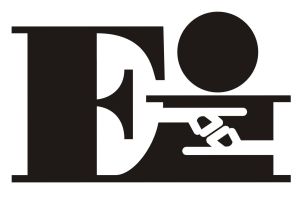 This is an in-person event.
Tennessee School for the Deaf
2725 Island Home Blvd
Knoxville, TN 37920
United States
View on Google Maps
Region
Statewide,
Middle,
Northeast,
Southeast,
West,
East
Contact Name
Angela Simmons
Contact Phone
865.579.2429 (Voice)
Event Type
Education,
Featured,
Interpreting,
Professional Development,
Workshops
In keeping with our theme, "Moving Forward Together", our focus is advancing in our skills and practice while supporting each other. Whether you are licensed, nationally certified, have completed the EIPA requirements, haven't yet taken the written and performance portions but are working as an interpreter with deaf students in the public school setting, or currently enrolled in an interpreter training program, there is something for everyone at this Summer Institute! We are building our programming and content for rotation and elective sessions around the knowledge standards and skill domains on which the EIPA is based, but that's not all!  Even if you've already acquired your credentials there will be something new for everyone to learn and move their skills forward. We are also pleased to share with you that many of our large group session speakers are deaf faculty and staff from TSD and the University of Tennessee. We're also trying something different this year, with large group sessions having hearing presenters being interpreted by institute staff or others willing to give of their time and talents to advance the skill sets and knowledge banks of their colleagues. So exciting!
We will continue to have the catered dinner, now on Monday evening, with several of our deaf community members joining us! As always, we will continue to honor the memory of our beloved Marie Griffin by nominating a worthy and deserving interpreter who demonstrates the attributes and characteristics held to high importance by Marie herself. Our theme for this year is an expression of those qualities which Marie valued: 1.) encouraging others; 2.)  sharing knowledge with others; 3.) positive attitude; and 3.) dedication to the profession.
Please see the attached program information and PDF registration form. You can complete the registration form digitally and email to me as an attachment at a.simmons@tsdeaf.org, or print out a copy, complete it by hand, and send by USPS. The completed registration form must be postmarked (including the registration fee) or emailed no later than May 24, 2019.  Registration fee (in the form of a check or money order) of $75 for TN residents/$100 for out-of-state residents must be mailed. See attached EII Info for mailing instructions. Registration is on a first-come, first-served basis, with priority given to Tennessee residents who are currently working interpreters. Out-of-state interpreters are welcome and encouraged to attend as space allows.
Due to ongoing campus construction and space constraints, accommodations are limited and preference must be given to those who are currently working educational interpreters. If you would like to accompany your spouse or partner to the Summer Institute there are many hotel options downtown and in close proximity to the TSD campus, ranging from boutique to more traditional franchise offerings. Knoxville has a beautiful and vibrant downtown area full of museums, shops, restaurants, and many other attractions that will keep your spouse or partner busy and then some while you're engaged in our daily professional development sessions. If they're more the outdoorsy type, there's the Urban Wilderness, Baker Creek Preserve, and Ijams Nature Center right next door to the TSD campus with many miles of hiking and biking trails where your spouse or partner can enjoy beautiful views along the way. If you would like more information on what Knoxville has to offer, please send me an email.