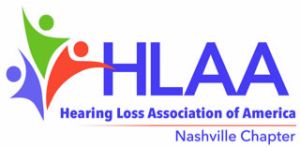 This is an in-person event.
Emmanuel Lutheran Church
1003 Hickory Hill Lane
Hermitage, TN 37076
United States
View on Google Maps
Event Registration (if available)
Event Type
Accessible Programs,
Meetings,
Social Activities
Our Meeting is this Saturday, September 14th, 2019
from 12:00 to 1:00 pm for a potluck luncheon,
and from 1:30 to 2:30 pm for a brief meeting, followed by our speaker, Ann Rancourt, National Walk4Hearing Manager. She will speak about the recent Walk held here in Nashville and co-hosted by our Nashville Chapter. Many of our members participated as walkers and volunteers in this annual event to educate the public about hearing loss.

Potluck Theme: Tailgating
Bring your favorite tailgating goodies and wear your
favorite team apparrel.
In exchange for using Emmanuel Lutheran Church's facilities, our members provide support for their food pantry ministry -- please bring non-perishable food, drinks, or toiletries.