6-WEEK PARENTING CLASS
Tuesday, August 7, 2018 - 6:00pm

to

Tuesday, September 11, 2018 - 8:00pm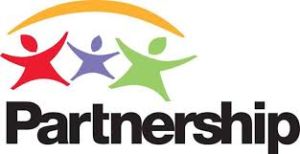 Partnership for Families, Children, and Adults
Chattanooga,
TN
37404
Center for Family Connections parenting class series from the curriculum Nurturing Parenting ™ continues on Tuesday, August 7 from 6pm - 8pm. The classes will be held weekly for 6 weeks for the Primary- Prevention and Education level. Parents with all ages of children may attend. Participants will receive a certificate of completion if they attend all six classes.
The purpose of this series is to empower parents with new knowledge, beliefs, strategies, and skills to make good and healthy lifestyle choices. Each lesson builds upon the next so we cannot add new attendees after lesson 2.
The cost is $15 per class with a total of $90 for the six classes with discounts provided if you pay $75 in full by the first class. Each class lasts 2-hours and light snacks are provided. Childcare is not provided. Participants should register in advance by calling (423) 697-3791.
Nurturing Parenting ™ offers evidenced-based programs that have proven effectiveness in treating and preventing the recurrence of child abuse and neglect. The classes are skill focused and competency-based designed to correspond to the developmental age level of children: pre-natal; birth to five years; school-age- 5 to 12 years; and adolescence (13-19 years) and their adult or teen parents. Nurturing Parenting ™ classes are endorsed by Department of Children Services (DCS)-Community-Based Child Abuse Prevention (CBCAP)
Facilitators are trained and certified to conduct the Nurturing Parenting ™ classes.