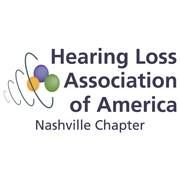 This is an in-person event.
Emmanuel Lutheran Church
1003 Hickory Hill Lane
Hermitage, TN 37076
United States
View on Google Maps
Event Registration (if available)
Event Type
Accessible Programs,
Meetings,
Social Activities
We meet the 2nd Saturday of each month. Come join us to socialize and learn about the topic of the day. a potluck lunch begins at 12:00 PM followed by a program at 1:30 PM.
After lunch we will have round table discussions about what members want to see at our future Chapter meetings.
Diana Box, current Acting President of our Chapter, and Cynthia Moynihan, immediate Past President HLAA-FL State Association and Leader of the Florida Statewide Let's Make Hearing Loss Visible Extravaganza, will be leading the round table discussions.  Please come and bring your ideas and suggestions!
We will be having a baked potato bar, with salads and side dishes, dessert and drinks.  Please bring either baked potatoes, toppings for the potatoes (butter, shredded cheese, sour cream, bacon bits, etc.) or a side dish/dessert.
Our meeting space at Emmanuel always has room for more food and canned goods for their food pantry.  Both small and large contributions are always welcome!