HLAA Nashville Chapter Meeting
Saturday, January 13, 2018 - 12:00pm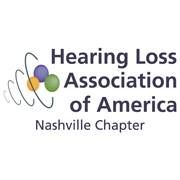 In keeping with our winter tradition and unusually cold temps, we will be having soup, sandwiches, dessert and drinks for lunch which begins at Noon.  Please bring a dish to share!
Our speaker will be Wayne Slighter, who is a Funeral Director.  Wayne will be talking about funeral planning at 1:30 pm, and will be happy to answer any questions y'all may have.  An ASL interpreter and CART will be provided for the presentation.
January is also the time for new and renewal of membership dues!  Single membership is $10 per year, and Family is $15 per year.  Membership dues help pay for accessibility at our meetings, costs associated with outreach events, our annual picnic, and the Chapter meetings.  We appreciate your support of our organization!
Our meeting space at Emmanuel always has room for more food and canned goods for their food pantry.  Both small and large contributions are always welcome!