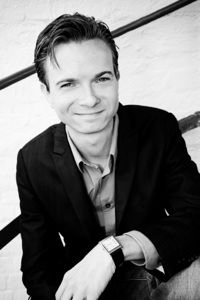 This is an in-person event.
Kingsport Center for Higher Education
300 W Market St
Kingsport, TN 37660
United States
Contact Name
Deanna Steinle
Email Address
Deanna.Steinle@gmail.com
Contact Phone
423.863.5467 (Voice)
Event Type
Accessible Programs,
Workshops
Wendell 'Wink' Smith, NIC Master, enjoys researching and creating various workshops that focus on skill building through deliberate practice (RID Views, Winter 2012). Presenting workshops the last five years at national conferences (NAD, Silent Weekend) regional conferences (RID I, II, III, IV), state conferences, and local workshops across the nation has given Wink experiences to enhance applications for interpreters of all levels. On July 12th, Wink will present 'Make the English Tangible in ASL' a workshop focusing on harnessing the ability to take English and create a beautiful ASL interpretation that culturally bridges the gap along with respecting each other's mental image.
The workshop will be presented in ASL, with a voice interpreter provided and will be worth 0.4 CEUs.  Cost of training is $30.00 or $15.00 for students (no CEUs).