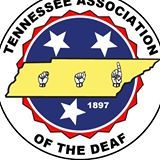 This is an in-person event.
Colonial Middle School
1370 Colonial Road
Memphis, TN 38117
United States
Contact Name
Bobby Jackson
Email Address
mctad.president@gmail.com
Contact Phone
(662) 404-8772 (Video Phone)
Event Type
Accessible Programs,
Social Activities
The movie is presented in American Sign Language (ASL) with English subtitles.
The movie is not yet rated. 
Ticket Price: $10.00
Tickets may be purchased in advance at DeafConnect of the Mid-South by cash or credit card.  If you use a credit card there is an additional $3.00 processing fee.
No food or drinks allowed.
Hosted by the Tennessee Association of the Deaf