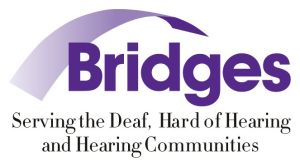 This is an in-person event.
Bridges
935 Edgehill Avenue
Nashville, TN 37203
United States
Email Address
mh@bridgesfordeafandhh.com
Contact Phone
615-290-5148 (Video Phone)
Event Type
Education,
Featured,
Meetings,
Sign Language Classes
The purpose of this class at Bridges will be to teach the skills needed for optimal lip reading and provide practice for those individuals wanting to improve their lip reading.  Students should understand the importance of practice outside of class in order to gain the maximum benefit from the instruction.
Many people use lip reading to help fill in the gaps of what they miss with the hearing they have.  Others who have no residual or aided hearing can use lip reading to gain information from communication partners who do not use sign language.
Nearly everyone relies on lip reading at times.  Individuals with hearing loss can work on improving their lip reading skills in order to minimize frustration and communication breakdowns