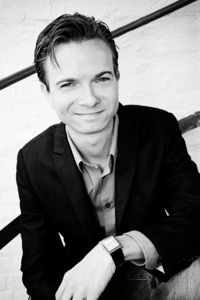 This is an in-person event.
The Palmer Center Foundation Amphitheater
490 Hemlock Rd
Warriors Path State Park
Kingsport, TN 37663
United States
Contact Name
Deanna Steinle
Email Address
Deanna.Steinle@gmail.com
Contact Phone
423.863.5467 (Voice)
Event Type
Accessible Programs,
Featured,
Social Activities,
Theater
We are excited to announce that Wendell 'Wink' Smith is coming to FunFest, 2014.  Wink is an American Sign Language comedian that will be performing his show at the Warrior's Path State Park - Palmer Center Foundation Amphitheater on Monday, July 14th @ 7:00 pm. This is a first for FunFest and we are honored to have Wink join us and share his talents. He will be performing in American Sign Language but will have a voice interpreter present so that everyone can join in and share the fun! His creativity and animated personality fill the stage so get ready for a night of laughter and fun.
Bring towels and lawn chairs to sit on.  Small coolers with drinks are allowed but no alcohol.