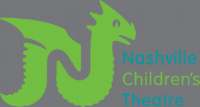 This is an in-person event.
Nashville Children' Theater
25 Middleton St.
Nashville, TN 37210
United States
View on Google Maps
Contact Phone
(615) 254-9103 (Voice)
Event Type
Accessible Programs,
Children Programs,
Theater
New Production!
13-year-old Christian Andersen is the first commoner ever chosen by the King of Denmark to study at the Royal Academy, but he isn't sure he wants to go. He'll have to move to Copenhagen and live without his parents. Royal students have shoes without holes in them...and books; Christian can't even afford paper. Plus his new teacher is rumored to be meaner than a sea witch.
Based on the real life of Hans Christian Andersen, this world premiere musical, featuring a score by legendary Broadway composer Frank Loesser and an original libretto by Timothy Allen McDonald, follows Hans' journey from poor storyteller to becoming one of the most celebrated writers of all time.