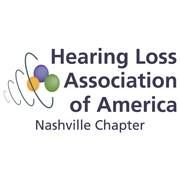 This is an in-person event.
Emmanual Lutheran Church
1003 Hickory Hill Lane
Hermitage, TN 37076
United States
Event Type
Accessible Programs,
Meetings,
Social Activities
The next HLAA Nashville meeting will be on June 13, 2015 at Emmanuel Lutheran Church. 
Come for lunch and socializing!
Lunch Theme: Healthy Eating - Salads!  Begins at 12:00 PM with the speaker following (about 1:15 PM)
Guest Speakers:  Amber Payne, RD, LDN and Natalie Hellman, RD, LDN will speak and answer your questions about proper nutrition!
Please bring: Food for the Emmanuel Food Pantry (to help people in need!)
Open Captioning and Interpreting will be provided