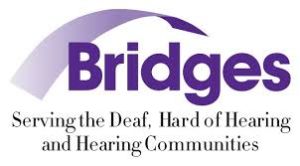 This is an in-person event.
Bridges
935 Edgehill Avenue
Nashville, TN 37203
United States
Email Address
mh@bridgesfordeafandhh.org
Contact Phone
615-290-5147 (Video Phone)
Alternate Contact
Bridges
Alternate Phone
615-248-8828 (Voice, TTY)
Event Type
Education,
Featured,
Sign Language Classes
Level Two ASL
Last Day to Register - May 30, 2014
Level Two is a continuation of ASL grammar and vocabulary, Deaf culture and conversation practice. This class covers the second half of the course book.
Cost: $90 (add $20 if a course book is needed)
Tuesday Evenings
7:00 p.m. – 8:15 p.m.
12-week session
June 3rd – August 19th, 2014
Registration closes May 30, 2014.  For more information, contact Mike Helms at mh@bridgesfordeafandhh.org
Download the registration form and brochure here.