Events Calendar
Primary tabs
For lectures to programs for children, come visit us at one of the library events and programs listed below. For more information, call 615-862-5750 or 1-800-342-3262.

Monday, January 1, 2018 - 12:00am

to

Friday, January 26, 2018 - 12:00am
Sign Club Co. sponsored this taking orders for valentine cards and mail in order form. We teach sign language through the valentine cards.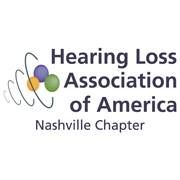 Saturday, January 13, 2018 - 12:00pm
In keeping with our winter tradition and unusually cold temps, we will be having soup, sandwiches, dessert and drinks for lunch which begins at Noon.  Please bring a dish to share!
Our speaker will be Wayne Slighter, who is a Funeral Director.  Wayne will be talking about funeral planning at 1:30 pm, and will be happy to answer any questions y'all may have.  An ASL interpreter and CART will be provided for the presentation.