Events Calendar
Primary tabs
For lectures to programs for children, come visit us at one of the library events and programs listed below. For more information, call 615-862-5750 or 1-800-342-3262.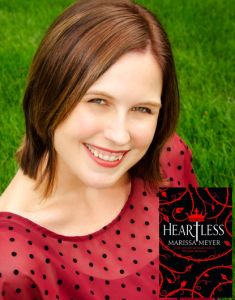 Tuesday, November 15, 2016 - 6:15pm
Author, Marissa Meyer will speak about her new book, Heartless.
This salon is a free, ticketed event. A limited number of auditorium tickets will be available on-site 30 minutes before show time on the event date (5:45PM). Advance auditorium tickets are limited and guarantee a seat in the auditorium. Advance tickets are available on 11/1/16 at 8:00 AM for $2.50.  Please check the website for further information.
Arrive early for the on-site ticket line. Once auditorium seats have been filled, guests will be accommodated in alternative viewing locations.
Tuesday, November 15, 2016 - 7:00pm
A monthly citywide gathering for women across Nashville to encounter Jesus. Our desire is to draw deep like the woman at the well; to worship in spirit and truth, listen as He speaks to our hearts, and be transformed to carry His love to the world. ASL Interpreters provided.
You can RSVP at the website: http://www.thewellcitywide.com/
We would LOVE to be with you at The Well, so come!