Events Calendar
Primary tabs
For lectures to programs for children, come visit us at one of the library events and programs listed below. For more information, call 615-862-5750 or 1-800-342-3262.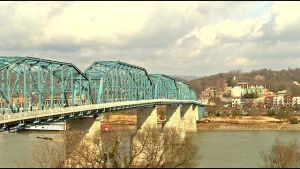 Thursday, April 14, 2016 -

4:30pm

to

7:30pm
This very casual group meets every Thursday at Hamilton Place Mall in the Food Court from 4:30 PM-6:30/7:30 PM. Those that arrive first, secure a large enough area of tables and start waving for the rest of us to find you!
This group is open to all d/Deaf, HOH, Hearing, Students of sign and sign enthusiasts that want to get involved. Most of all this group is open to making friendships and sharing information within the community of current events for the deaf/HOH community.
Thursday, April 14, 2016 -

6:00pm

to

8:00pm
Deaf Storytellers of all ages!
ABC stories, numerical stories, handshape poetry, jokes, reflections on old fun days, Deaf culture tidbits, etc.
Thursday, April 14, 2016 -

7:00pm

to

9:00pm
Nothing draws out the worst in a family quite like conflicts over an inheritance. Land, money and, of course, jewelry, have a way of reviving old rivalries and resurrecting long-buried grudges. The Gordons, a clan of malcontents ruled by octogenarian matriarch Stella, must prepare for an uncertain future when plunging real estate values and an unexpected tax bill have a negative impact on the family fortune.