Emergency Services
About
EARS is a 501(c)(3) non profit organization. Our mission is to provide emergency preparedness training, appropriate early warning equipment, and the coordination of emergency services for the benefit of persons who are Deaf, Hard of Hearing, and Deaf-Blind. 
     Programming and community engagement are at the core of our strategy. We invest heavily in supporting the development of integrated solutions and delivering reliable tools to those who need them most.
     The "EARS Consortium" is comprised of interested individuals, organizations, and agencies interested in promoting the mission of EARS. The Consortium provides the mechanism for collaboration and partnership between deaf, hard of hearing, and deaf-blind consumers and emergency responders in conjunction with the mission and goals of EARS.
​The Consortium works to:
Bring community members and emergency responders together to learn from one another
Identify educational opportunities for consumers and emergency responders
Pool resources for achieving a common goal
Plan and conduct workshops (in collaboration with the Program Committee)
Collaboratively identify funding opportunities that can be useful to the EARS programs and mission
Help recruit volunteers to actively serve on EARS committees and in leadership positions.
Related External Resources
Website
Contact Information
Organization Website Address
Mailing address
P.O. Box 330702
Nashville, TN 37203-7541
United States
Resource
4th Fl., Rachel Jackson Bldg.
Nashville, TN 37243
United States
Resource
Nashville, TN
United States
Resource
P.O. Box 2035
Chattanooga, TN 37409-0035
United States
We provide Nationally Certified American Sign Language Interpreters (both on-site and by way of VRI), as well as remote CART. We have two Certified Mental Health Interpreters.
Resource
111 Union Street
Greeneville, TN 37743
United States
Receives emergency calls for Police, Emergency Medical Services, City and Volunteer Fire Department, Sheriff, and Rescue Squad by dialing 911 (V/TTY), and dispatches all medical, fire, and rescue.
Resource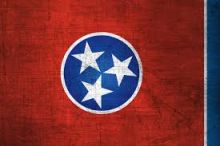 P.O. Box 485
Blountville, TN 37617
United States
Provides access to all emergency agencies in Sullivan County, including law enforcement, fire and medical/rescue personnel, by dialing 911 on your TTY. For non-emergency related calls, please call the office phone number listed above. For an address in Sullivan County, call (423) 279-7606.
Resource
101 Water Street
Lewisburg, TN 37091
United States
The Lewisburg Police Department has a TTY for handling emergency calls coming through the 911 System but not limited to emergency calls. It may also be used for any business the caller has with the Police Department.