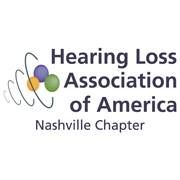 Event Date:
Saturday, August 11, 2018
Contact Email:
hlaanashvillechapter@gmail.com
After the May  2018 meeting, we will be taking a break  this summer (June, July and August) since many of our members have vacations, family activities, etc., planned over the summer.  We will resume our meetings in September 2018.  Please feel free to get together to socialize over the summer, and email us if you have any questions/ideas/suggestions for our Chapter.  We would love to hear from you!
Website (if available):
http://hearingloss-nashville.org/