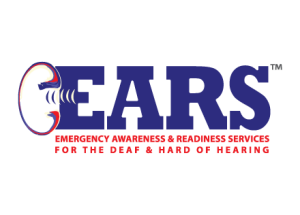 Event Date:
Saturday, December 9, 2017 -

8:30am

to

2:00pm
Place / Location:
Shelby County EOC-Peggy Edminstron Admin Building
1075 Mullins Station Road, Rm C-113
Memphis
,
TN
38134
United States
35° 11' 34.9656" N, 89° 51' 56.124" W
WHOLE COMMUNITY DISASTER COMMUNICATIONS:
BRIDGING THE GAP WORKSHOP
for People who are Deaf, Deaf-Blind, or Hard of Hearing,
and Emergency Responders.
You will:
learn how to better communicate before, during and after an emergency situation.
understand the different challenges of the Deaf and Hard of Hearing communities and the Emergency Responders during emergency situations.
walk away from the workshop knowing that you helped bridge communication barriers, along with knowing what to expect during times of emergency!
You will experience:
interactive activities,
group discussions,
emergency scenarios,
and the opportunity to network with local emergency responders and the Deaf and Hard of Hearing community!
Little extras:
-  Lunch will be served
-  ASL Interpreters and Captioning will be provided all of this is FREE!
-  Law enforcement officers: POST approved for 5 hours!
-  Emergency Medical personnel: TN EMS approved for 5 hours!
Registration:  https://www.surveymonkey.com/r/2017EARSworkshops [3]
Website (if available):
https://www.surveymonkey.com/r/2017