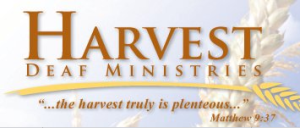 Event Date:
Wednesday, December 3, 2014 - 12:00am

to

Sunday, December 7, 2014 - 12:00am

Christmas Drama at Harvest Deaf Ministries
December 3-7, 2014, 7:00 PM
Join us for our annual Christmas Drama, "The Coin." Follow the story of the characters as they share the significance of a special coin. Each show will be performed in sign language and voice interpreted for the hearing.
Admission is FREE.
Website (if available):
http://www.harvestdeaf.org/