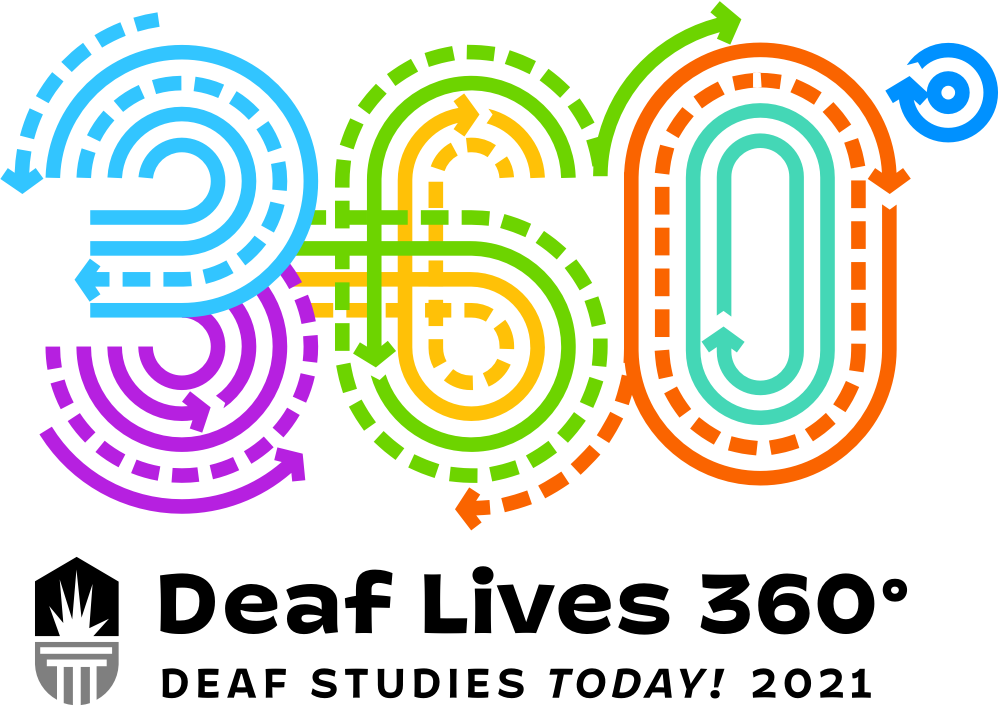 You can get full access to this year's Deaf Studies Today Conference (https://www.uvu.edu/lang/asl/dst/), "Deaf Lives 360" for just $15. Or join ASDC and attend free! Join here (https://deafchildren.org/join/) and email cheri@deafchildren.org (mailto:cheri@deafchildren.org) for your code. Offer ends Monday, 4/12.
This virtual conference is hosted by Deaf Studies Today! and brings together the brightest minds and latest thinking within the interdisciplinary field of Deaf Studies. This year's exciting conference presentations include:
Deaf Students' Experiences Navigating Isolation and Bias at College
Facing Transitions: Learning ASL in Online Environment
Discipline at Deaf Schools: Patterns of Concern Related to Gender and Ethnicity
Deaf Mental Health: Introduction and Conceptual Foundations
Navigating Medical Care as a Deaf Person during COVID: Perspective of a Deaf Doctor
Language Deprivation in College Writing Classrooms
The Counter-Narrative Cycle: Examining Lived-Realities in Deaf Lives
Deafness for Sale: The Commodification of Representation
Historical Deaf Space and Place
The Contribution of Black Deaf Performing Arts
Entertainment by The Journey of Sunshine Too and 2.0
All sessions are presented in ASL with English captions. They have been pre-recorded so you can view them at your own pace (now through April 16th). Registration deadline is Monday, April 12.
Select the state where your organization or point of contact is located.
No