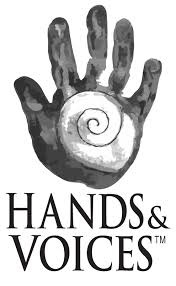 TIME: 12:00pm-1:00pm CT; 1:00pm-2:00pm ET
LIVE CAPTIONING WILL BE PROVIDED
OBJECTIVES:
• Explore how time management impacts your well-being and personal/family/work balance.
• Learn a variety of easy to implement time management strategies to increase personal and work productivity and improve your well-being.
ABSTRACT:
Time and energy are our most precious resources. Choosing how, where and with whom we spend these is directly correlated to our well-being. When it comes to choosing what we do during our day, we often equate doing the "right thing" with doing something for someone else. We often choose to sacrifice our own personal well-being to focus on the impact we have on our teams and the system. With technology constantly at our fingertips we often end up blurring the lines between work and personal time. When we are physically and/or emotionally exhausted, our focus wanes and productivity is reduced.
Self-care has emerged as an important topic in the workplace. Self-care are activities we engage in deliberately to support of our mental, emotional, and physical health. Are our typical self-care activities enough to help us rejuvenate? What are other strategies that we can incorporate into our lives to improve our well-being?
Enter time management as a self-care strategy.
This dynamic session will introduce the idea of time management strategies to provide the stress relief we all strive for. There is no secret recipe for the best way to manage time nor is time management one size fits all, it is about trying a variety of strategies until you find the one(s) that work best for you. Join us, and learn simple, yet effective time management strategies that will help you be more productive and find more time to spend on yourself and your family.
PRESENTERS: Alyson Ward and Terri Patterson
PRIMARY AUDIENCE:
Family leaders, family-based support organizations, Deaf-based organizations, EHDI program staff and EHDI systems stakeholders, and Pediatric Healthcare Professionals.
REGISTER HERE (https://usu.co1.qualtrics.com/jfe/form/SV_3mj7MS5pVpyOAhn)
Select the state where your organization or point of contact is located.
No