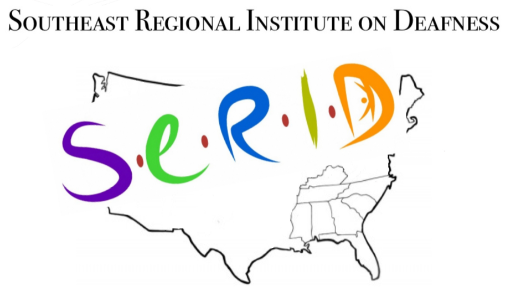 In lieu of postponing the 2020 SERID Conference, SERID, INC. gladly presents:
SERID Seminars
SERID Seminars will provide a virtual opportunity for professional development with unique topics that impact the Deaf, DeafBlind and Hard of Hearing communities.
All Seminars will be from 2:00 PM – 4:00 PM Eastern Time; 1:00 PM - 3:00 PM Central Time
SAVE THE DATES for our first SERID Seminars!
Thursday, October 29, 2020
Friday, November 6, 2020
Friday, November 13, 2020
Friday, November 20, 2020
Each Seminar will offer FREE CRCC and RID CEUs, pending approval
The SERID Conference Has Been Postponed Until October 2021
Select the state where your organization or point of contact is located.
No