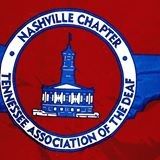 This is an in-person event.
Bridges
935 Edgehill Ave.
Nashville, TN 37203
United States
Email Address
steph@buellfamily.com
Alternate Phone
615-290-5211 (Video Phone)
Event Type
Meetings,
Silent Gatherings,
Social Activities
We have Nashville Chapter Tennessee Association of the Deaf at 10:30 a.m. business meeting followed by St. Patrick's Day themed party. Bring:Something Irish! (we have two people bringing the meat). Please reply to Steph what you plan to bring for the party. Cost: $5 if you don't bring a side, dessert or drinks. Everyone is welcome to attend!