HLAA, NASHVILLE CHAPTER MEETING
Saturday, May 11, 2019 - 12:00pm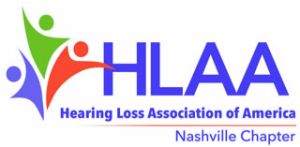 We meet the 2nd Saturday of each month. Come join us to socialize and learn about the topic of the day. a potluck lunch begins at 12:00 PM followed by a program at 1:30 PM. 
For lunch, we will be providing shredded chicken and ground beef for tacos.  Please bring taco shells, cheese, sour cream, lettuce, tomatoes, sauce, chips and salsa, salads, dessert or drinks to share.
This will be our last meeting before September and plan to hold elections, vote on updating the bylaws, and discussing the Walk4Hearing on June 15th. If you haven't signed up yet to join our Music City Sneakers team for the Walk4Hearing, we have attached a flyer that shows you how to register.  This will be a great opportunity for you to get together with other people with hearing loss and share your journey, and make new friends as well!
In exchange for using Emmanuel Lutheran Church's facilities, our members provide support for their food pantry ministry -- please bring non-perishable food, drinks, or toiletries.