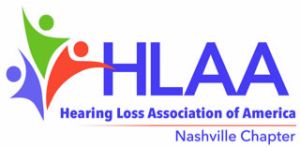 This is an in-person event.
Emmanuel Lutheran Church
1003 Hickory Hill Lane
Hermitage, TN 37076
United States
Email Address
hlaanashvillechapter@gmail.com
Event Type
Accessible Programs,
Meetings,
Social Activities
We meet the 2nd Saturday of each month. Come join us to socialize and learn about the topic of the day. a potluck lunch begins at 12:00 PM followed by a program at 1:30 PM.
"Brunch" is our food theme this month.  Please bring a dish to share.  Suggestions: Breakfast casseroles, bagels & cream cheese, muffins, fruit, dessert, juice, drinks, etc.
There will be no speaker this month.  Instead, we will have a Chapter meeting.  There will be announcements, updates, selection of 2 Chapter members for the Nominating Committee for new officers for the Fall, and a discussion of our Bylaws that we are currently updating.
In exchange for using Emmanuel Lutheran Church's facilities, our members provide support for their food pantry ministry -- please bring non-perishable food, drinks, or toiletries.