HLAA, NASHVILLE CHAPTER MEETING
Saturday, March 9, 2019 - 12:00pm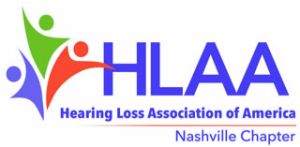 Hermitage Branch, Nashville Public Library
Hermitage,
TN
37076
We will be meeting at a different location this Saturday!  We will be doing a technology presentation, and the Hermitage Library is the best place for this.  It is about 5 minutes from our current meeting place at Emmanuel.  Our time has not changed -- we will begin lunch at Noon.  We will have pizza, dessert and drinks.  Please bring dessert and/or a drink to share.  Many thanks to Salvos Pizza who is donating the pizza for our meeting!
Brenda Pond, who works for the Library Services for the Deaf, Deaf Blind, and Hard of Hearing, will be speaking on using various technology apps for your smartphones.  Since this is a live hands-on presentation, you will be working with your Note Pad, Android or IPhone.
We meet the 2nd Saturday of each month. Come join us to socialize and learn about the topic of the day. a potluck lunch begins at 12:00 PM followed by a program at 1:30 PM.