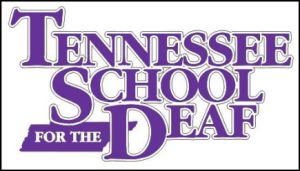 This is an in-person event.
ETSU-The Nave Center
1000 Jason Witten Way
Elizabethton, TN 37643
United States
View on Google Maps
Contact Phone
8654695592 (Voice, Text)
Alternate Phone
(865) 469-5592 (Voice, Text)
Event Type
Education,
Parent Programs,
Workshops

TRI-CITIES!: READY, SET, LEARN! is coming your way!

Sponsored by: 0-5 Parent Outreach with the Comprehensive Educational Resource Center located at the Tennessee School for the Deaf is coming to your area!

We are bringing our next Literacy Workshop (Ready, Set, Learn!) for parents, grandparents, and caregivers of children ages 0-5, identified with any hearing concerns to the TRI-CITIES AREA.

Parents, grandparents, and caregivers will learn strategies for reading with their child using different communication options, understand the importance of language development/communication with their child, meet other families, and meet with teachers of the deaf.

The workshop is free! Child care and refreshments are provided as well.
Each family will receive a box with 5 books, toys, and materials to take home!

The flyer is attached.
Please RSVP at https://www.surveymonkey.com/r/MWMMPY6
*Space is limited!*
Please contact Alisa Weeks with any questions.
We look forward to seeing you there!