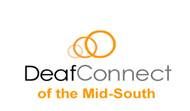 This is an in-person event.
Malco's Studio on the Square
2105 Court Ave.
Memphis, TN 38104
United States
Contact Name
DeafConnect of the Mid-South, Inc.
Contact Phone
901.278.9307 (Voice)
Alternate Phone
901.620.6062 (Video Phone)
Event Type
Accessible Programs,
Social Activities,
Theater
Open-captioned Movie! 
Tickets:  $6 per person  (Cash Only)
You can pay at DeafConnect this week and they will put your name on the list or you can arrive early at Malco's Studio at 9 am before the movie starts.
Please arrive early to be able to get inside. 
Location:  near Overton Square