Healthcare Interpreting Immersion 101
Thursday, September 14, 2017 - 6:00pm

to

Sunday, September 17, 2017 - 12:00pm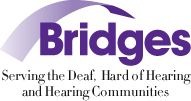 Workshop Description:
This four‐day intensive workshop offers application of anatomy and physiology in American Sign Language, with an emphasis on classifiers, specialized terminology used in medical settings, in‐depth discussion of interpreting considerations for medical settings, and ethical decision making strategies especially for medical settings.

Educational Objectives:
• Context – Major topics addressed: Deaf Space and Healthcare Literacy, Digestive System, Cardiovascular System, Urinary System, Legal topics and Personal Protection Equipment (PPE).
• Participants will discuss the differences between consecutive and simultaneous interpretation and when to use each.
• Participants will discuss the appropriate interpretation process to convey messages, via either ASL or English.
• Participants will discuss ethical decision-making strategies for healthcare interpreting including the use of case studies and scenarios involving Deaf individuals in role playing application activities.
Target Audience
Interpreters with at least three years of experience in advanced and/or master level generalist interpreting.  Some healthcare interpreting experience is preferred.
SPACE IS LIMITED TO 25 PARTICIPANTS
Cost:
$250.00
CEU Information:
2.5 CEUs in the area of Professional Studies (PS)
Activity Number:  0274.0917.155.WK   
   
Immersion Schedule:
Thursday, September 14, 2017 – 6:00pm - 9:00pm (3 hours)

Friday, September 15, 2017 – 9:00am - 5:00pm (7 hours with a 1 hour lunch)
 
Friday evening – 6:00pm - 8:30pm (2.5 hours)

Saturday, September 16, 2017 – 9:00am -  5:00pm (7 hours with a 1 hour lunch)
 
Saturday evening – 6:00pm - 8:30pm (2.5 hours)

Sunday, September 17, 2017 – 9:00am - 12:00pm (3 hours)

Participants must attend all sessions to be awarded with the full 2.5 CEUs possible. To obtain the maximum benefit of the weekend no partial CEUs will be offered.
Cancellation Policy:  Cancellation Prior to August 17 = Full Refund
                                 Cancellation August 18 – September 1 = 50% Refund
                                 Cancellation After September 1 =  No Refund
Should you require any accommodations, please contact Eric Workman at ew@bridgesfordeafandhh.org prior to August 15, 2017

This event upholds nondiscriminatory practices and encourages a learning environment of mutual respect and free from bias.

CEUs on the Go! is an Approved RID CMP Sponsor for Continuing Education Activities. This PS program is offered for 2.5 CEUs at the "Some to Extensive" Knowledge Level.