Nashville Children's Theatre Presents: "Goodnight Moon"
Sunday, May 7, 2017 -

2:00pm

to

3:00pm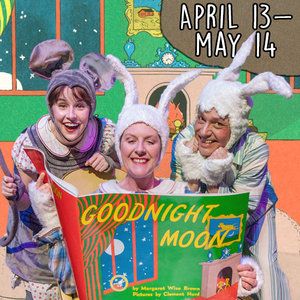 Adapted by Chad Henry. Music and Lyrics by Chad Henry. Based on the book by Margaret Wise Brown. Illustrations by Clement Hurd.
In the great green room, there was a telephone, and a red balloon, and a picture of the cow jumping over the moon.  Everybody's favorite bedtime book is magically transformed into an imaginative, unforgettable theatrical experience, live, on NCT's stage. It's a sparkling, wonder-filled musical that elaborates on the original with style and wit, yet remains true to the simple, loving heart of this beloved book. You'll find a hundred delightful surprises on the way to getting exactly what you expect!
Good night comb and good night brush
Goodnight nobody
Goodnight mush
Goodnight to the old lady whispering "hush."
Theatrical sign-interpretation is provided through a partnership with Gate Communications.