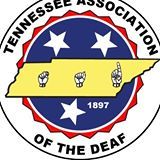 This is an in-person event.
Knoxville Center of the Deaf
3731 Martin Mill Pike
Knoxville, TN 37920
United States
View on Google Maps
Event Registration (if available)
Event Type
Accessible Programs,
Silent Gatherings,
Social Activities
TAD Knoxville Chapter invites you to a Valentine's Day party! There will be light refreshments and games with puzzles. No admission cost. Soda and water will be sold at $1 each. Wear red!!