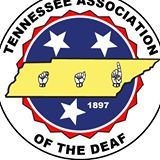 This is an in-person event.
Fall Creek Falls State Park
10821 Park Road
Spencer, TN 37367
United States
Region
Statewide,
Middle,
Southeast,
West,
East
Email Address
deaftennexpo@gmail.com
Event Info / Registration Address
Event Type
Accessible Programs,
Featured,
Social Activities
The 2015 Deaf Tennessean Expo will take place during the Tennessee Association of the Deaf Convention. Please come and visit the booths to learn more about Deaf culture and the Deaf community! It is open to the public!