"The Deaf Club" Movie
Saturday, August 22, 2015 - 2:00pm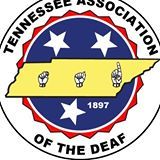 The movie is presented in American Sign Language (ASL) with English subtitles.
The movie is not yet rated. 
Ticket Price: $10.00
Tickets may be purchased in advance at DeafConnect of the Mid-South by cash or credit card.  If you use a credit card there is an additional $3.00 processing fee.
No food or drinks allowed.
Hosted by the Tennessee Association of the Deaf