"Master Harold"...and the boys- Captioned Play at Clarence Brown Theatre
Sunday, February 8, 2015 - 2:00pm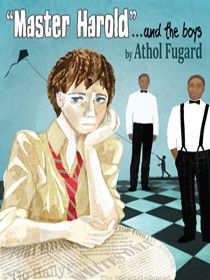 Contact Name:
Clarence Brown Theatre Box Office

A white South African teenager has grown up in the affectionate company of two black waiters employed in his mother's Port Elizabeth tea room. When he learns his racist, alcoholic father is coming home from the hospital, an ensuing rage unwittingly triggers his inevitable passage into the culture of hatred fostered by apartheid.

For more information or to purchase tickets go to http://clarencebrowntheatre.com/plays/master-harold-and-the-boys/.
*Captioning is provided at Clarence Brown on the first Sunday showing of each play at 2:00pm.