Basic Conversational Speech and Lipreading Class
Tuesday, July 1, 2014 -

6:30pm

to

7:30pm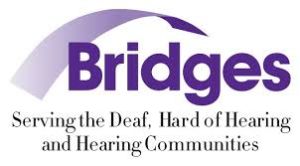 Alternate Email:
info@bridgesfordeafandhh.org
A series of Basic Conversational Speech & Lipreading classes are being offered by Bridges, Center for the Deaf and HH, in Nashville. Classes begin on July 1st and continue every Tuesday until July 29th from 6:30 - 7:30 pm. Classes are being taught by Ms. Ginger Jones.
Last Day to Register - June 30, 2014
For more information, contact Mike Helms at mh@bridgesfordeafandhh.org
Download the brochure and registration form here.