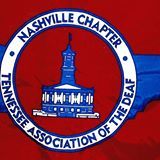 This is an in-person event.
Henry Horton State Park
4209 Nashville Hwy
Chapel Hill, TN 37034
United States
View on Google Maps
Contact Name
Nashville Chapter of the Tennessee Association of the Deaf
Event Type
Featured,
Meetings,
Silent Gatherings,
Social Activities
Happening at Henry Horton State Park from 9:00 AM until dark, Barbeque, potato salad, potato chips, baked beans, soft drink and bottled water will be served.  Ten prizes of $20 each will be given.  Admission is $8.00/adults and $5.00/child.