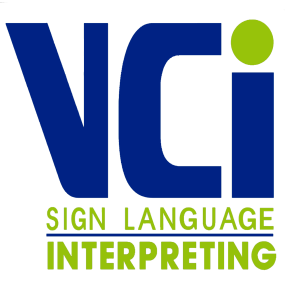 This is an in-person event.
Crosspointe Community Church
75 Walker Industrial Drive
Ringgold, GA 30736
United States
Email Address
Kyna@VCinterpreting.com
Contact Phone
865-622-0999 (Voice)
Alternate Phone
865-622-2299 (Video Phone)
Event Info / Registration Address
Event Type
Education,
Interpreting,
Religious
TITLE: "Music in ASL- How to JAM it" PRESENTER: Steve Dye CEU's: .3 available (compliments of VCI) PRICE: FREE Workshop compliments of Visual Communication Interpreting . PRE-registration required for FREE registration. Cost at the door on the day of event is $10/person. Visual Communication Interpreting (VCI) is pleased to provide this FREE Sign Language Interpreter workshop to area sign language interpreters. If you work in a Christian church setting as an interpreter (paid or volunteer), you are invited to attend this workshop for professional development. ASL STUDENTS are discouraged from attending. FLUENT sign language skills needed for this workshop. VOICE INTERPRETATION will NOT be provided at this workshop. This workshop will be a FULL IMMERSION experience. College level interpreting students are welcome.