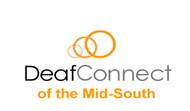 This is an in-person event.
Contact Phone
(901) 278-9307 (Voice)
Art Show and sale of original local Deaf artisans' works.
Deaf culture art is more than just a painting, drawing, or crafts. It brings the Deaf community together. Deaf culture art puts the feelings and emotions that many Deaf people experience into a variety of media.
Exhibit is open:
Monday, November 4 through Friday, December 27, 2013
9:00 AM - 4:30 PM
Alternate Phone
(901) 620-6052 (Video Phone)
Select the state where your organization or point of contact is located.
No
The state(s) you choose will also populate that state(s) calendar.* After you create an event, use the "Clone" tab to duplicate the event on additional dates.
GEO Location
POINT (-90.020788 35.143322)