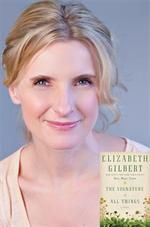 This is an in-person event.
Nashville Public Library - Main Library Auditorium
615 Church Street
Nashville, TN 37219
United States
Contact Phone
(615) 862-5750 (Voice, TTY)
Alternate Phone
(615) 290-5211 (Video Phone)
Event Type
Accessible Programs,
Social Activities
Author Talk, Book Signing & Sale - Open Captioned and ALDs Available!
Author talk at 6:15 PM.
Book signing to follow. Books will be available for purchase at the event via Parnassus Books.
Ticket Information
This is a ticketed event. A limited number of advance tickets will be available online for a $2.50 service fee per ticket.
Advance tickets guarantee your seat up to 10 minutes prior to show time, at which time empty auditorium seats will be filled with stand-by guests.
A limited number of FREE tickets will be available on-site on the day of the event. We recommend that you arrive early for the on-site ticket line. Once auditorium seats have been filled, guests will be accommodated in alternative viewing locations. Advance tickets are available starting October 18, 2013 at 8:00am. Go to website above if you wish to buy tickets in advance.
About The Signature of All Things
Exquisitely researched and told at a galloping pace, The Signature of All Things soars across the globe—from London to Peru to Philadelphia to Tahiti to Amsterdam, and beyond. Along the way, the story is peopled with unforgettable characters: missionaries, abolitionists, adventurers, astronomers, sea captains, geniuses, and the quite mad. But most memorable of all, it is the story of Alma Whittaker, who—born in the Age of Enlightenment, but living well into the Industrial Revolution—bears witness to that extraordinary moment in human history when all the old assumptions about science, religion, commerce, and class were exploding into dangerous new ideas.
About Author
Elizabeth Gilbert is the acclaimed author of five books of fiction and nonfiction. Her short story collection, Pilgrims, was a finalist for the PEN/Hemingway Award, and her novel, Stern Men, was a New York Times Notable Book. Her 2002 book, The Last American Man, was a finalist for both the National Book Award and the National Book Critics Circle Award. She is best known for her 2006 memoir, Eat, Pray, Love, which has been published in more than thirty languages; a film based on the memoir, starring Julia Roberts, opened in August 2010. Her most recent work, Committed – a memoir of marriage – was a # 1 New York Times bestseller. In 2008, Time magazine named Gilbert one of the most influential people in the world. Her website is www.elizabethgilbert.com.
About Salon@615
Salon@615 presents bestselling authors free to the public through a unique partnership among Nashville Public Library, Parnassus Books, the Nashville Public Library Foundation, and Humanities Tennessee. Together, we nurture and celebrate the literary life of Nashville by presenting author talks and book signings to our community.
Special Seating
If you would like special seating near the LED display, please contact Sandy Cohen at: sandy.cohen@nashville.gov or by calling (615) 862-5750 at least 2 days IN ADVANCE!