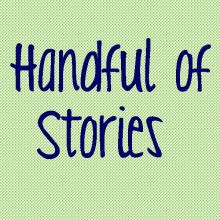 37 stories told by deaf people about deaf people which relate their experiences growing up deaf in a hearing world and retell stories of historical significance to the deaf culture.
Tape 1:
My First Summer Job Bernard Bragg
Trapped! Debbie Sonnenstrahl
The Eavesdropper Jack Gannon
POW! Michael Schwartz
My Horse and I Mary Beth Miller
Tape 2:
Spaced Out! Jerry Jordan
Gallaudet Theater on Broadway Eric Malzkuhn
Man's Best Friend Matt Searls
Have Interpreter Will Talk Ed Corbett, Jr.
Tape 3:
Laurent Clerc: The Greatest Teacher of all Time Gilbert Eastman
Tape 4:
Me or We Frank Turk
Look or Listen Ray Parks
The Case of the Missing Scissors Barbara Kannapell
That Look of Envy Jack Gannon
A Little Bit at a Time Mary Beth Miller
Tape 5:
Applause for Eyes to See Bernard Bragg
On My Own Debbie Sonnenstrahl
The Stand-In Eric Malzkuhn
Our Paths Crossed Again Dr. Thomas Mayes
Caught in a Riot Michael Schwartz
My ABC Book Mary Beth Miller
Tape 6:
The Importance of Bilingual Education for the Deaf Barbara Kannapell
Life with Brian Eric Malzkuhn
Tape 7:
Deaf Pilots Jack Gannon
Experience is a Great Teacher Florence Crammatte
The U.S.S. Thomas Hopkins Gallaudet Jack Gannon
Here We Go Again Nancy Rarus
The Letter I Wrote But Never Mailed Barbara Kannapell
My Present Aspiration Ray Parks
Tape 8:
Lessons Learned From My Elders Frank Turk
Bar Talk Jack Gannon
Tape 9:
Through An Act of God Debbie Sonnenstrahl
Sink or Swim Michael Schwartz
How I Lied My Way to the Bottom Dr. Thomas Mayes
What I Learned About Irish Sign Language Bernard Bragg
Impossible Dream? Dr. Thomas Mayes
Gallaudet and I Nancy Rarus
* Accompanying book available
Imprint
[Washington, D.C.] : Gallaudet College, 2013, 1980
A Handful of Stories