HLAA Nashville Virtual Chapter Meeting
Saturday, October 10, 2020 - 1:30pm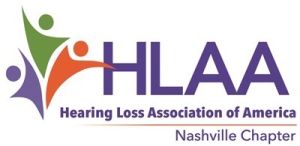 Our usual virtual HLAA Chapter Meeting will take place using Zoom.  This is an online application that will allow us to see and talk with each other in a group.  You can use Zoom on your computer, laptop, or Smart Phone.
Our online meeting will start exactly at 1:30 pm (Central Time) but we advise all of you to join online around 1:15 pm to help you get set up earlier so that you are not experiencing technical issues.  Also, we'll be having our usual door prize drawings! So when you log into Zoom and join our meeting, your name will be placed in a drawing for the monthly door prize! There will be 3 monthly winners. 
Please see information below to join our virtual Zoom Meeting next Saturday as you must all register in advance. We will follow up next week as a reminder:  
SPEAKERS:
We have Tracy Duncan and Briella Diaz speaking at this meeting. They will be covering TSD services provided to families with D/HH children 0-5 across the state. We are also planning games, door prizes, and time to catch up with others.
Click the link to register in advance:  https://us02web.zoom.us/meeting/register/tZIsc-2trz8jEtyJ9qFhnBER0hOx0U8dTAGe 
After registering, you will receive a confirmation email containing information about joining the meeting. Let us know if you have trouble with this process! 
CART and Interpreting will be provided! CART is available on a separate device per the link below:
https://tennesseecaptioning.1capapp.com/event/hlaa-nashville-chapter
Looking forward to seeing all of you!