HLAA Nashville Virtual Chapter Meeting
Saturday, September 12, 2020 - 1:30pm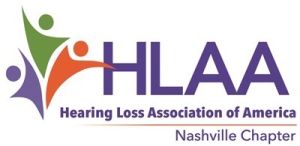 Our usual virtual HLAA Chapter Meeting will take place using Zoom.  This is an online application that will allow us to see and talk with each other in a group.  You can use Zoom on your computer, laptop, or Smart Phone.
Our online meeting will start exactly at 1:30 pm (Central Time) but we advise all of you to join online around 1:15 pm to help you get set up earlier so that you are not experiencing technical issues.  Also, we'll be having our usual door prize drawings! So when you log into Zoom and join our meeting, your name will be placed in a drawing for the monthly door prize! There will be 3 monthly winners. 
Please see information below to join our virtual Zoom Meeting next Saturday as you must all register in advance. We will follow up next week as a reminder:  
SPEAKER:
We'll be having our guest speaker, John Forbes, discuss topics on an overview of the Tennessee Organization of the Deaf-Blind (TODB) and the Support Service Provider (SSP) program. Some of you may have met John Forbes personally but as you all know he is well respected in our community! We hope to see you online next week!
Don't forget to register for Zoom prior to next week's meeting. We will also be having our monthly door prize drawings! So register at your earliest convenience for a chance to win!

________________________________________________________________
You are invited to a Zoom meeting.
When: Sep 12, 2020 01:30 PM Central Time (US and Canada)
Register in advance for this meeting:
https://us02web.zoom.us/meeting/register/tZYud-mvrDotHd2rJ1uMOwsXR8vVDG9kY8TG
After registering, you will receive a confirmation email containing information about joining the meeting. Let us know if you have trouble with this process! 
Looking forward to seeing all of you!