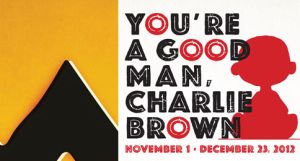 This is an in-person event.
Nashville Children's Theatre
25 Middleton St
Nashville, TN 37210
United States
View on Google Maps
Contact Phone
615-254-9103 (Voice)
Event Type
Theater,
Social Activities,
Children Programs
Saturday, December 2 is an Open-Captioned performance of NCT's production of You're A Good Man, Charlie Brown. Opening on Broadway in 1999, this musical revival is a fresh approach to a classic of the American musical theatre. Linus, Lucy, Sally, Schroeder, Snoopy and Charlie Brown – the most beloved gang of kids in America – will take you for a wise and hilarious romp through the world of PEANUTS. A wonderful treat for the whole family! Approximate Runtime: 2 hours with Intermission Open captioning uses a text display to provide a simultaneous transcription of dialogue, lyrics, and sound effects during a live performance. The service is open to everyone for viewing in a designated seating area. Open-Captioning is co-sponsored by Tennessee Captioning.