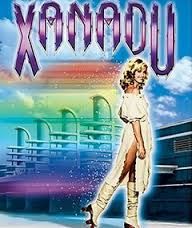 This is an in-person event.
Chattanooga Theatre Centre
400 River Street
Chattanooga, TN 37405
United States
Contact Name
Chattanooga Theatre Centre
Contact Phone
423-267-8538 (Voice)
Event Type
Accessible Programs,
Social Activities,
Theater
Because of the recent Broadway success of Pippin, (originally scheduled to be performed), the show's producers have decided to take the show on tour, including a stop in Nashville. The license to the show was pulled because of our proximity to that location. Luckily, we were able to secure the rights to Xanadu! Xanadu is a hilarious, roller skating, musical adventure about following your dreams despite the limitations others set for you. The original hit score is composed by pop-rock legends Jeff Lynne and John Farrar, and includes, "Magic", "All Over The World", "Suddenly", "I'm Alive", "Evil Woman", "Have You Never Been Mellow" and "Xanadu," to name a few. The stage musical is based on the Universal Pictures' cult classic movie of the same title which starred Olivia Newton-John and Gene Kelly.  The performance will be captioned on June 12, 2014.