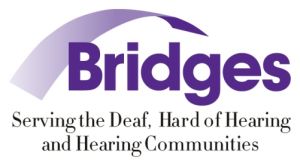 This is an in-person event.
Bridges
935 Edgehill Avenue
Nashville, TN 37203
United States
Email Address
mike@bridgesfordeafandhh.org
Contact Phone
615-290-5147 (Video Phone)
Alternate Phone
615-248-8828 (Voice)
Event Info / Registration Address
Event Type
Accessible Programs,
Deaf-Blind Programs,
Education,
Health & Wellness,
Social Activities,
Workshops
9th Annual WellFEST is the only annual health and wellness exposition in the Nashville area that is fully accessible to individuals with any level of hearing loss. This free event will feature health screenings, informational booths, and other programming to help you live your best life!
WellFEST offers a variety of educational presentations and health screenings, all fully accessible to those with different levels of hearing loss through interpreters, loop systems, communication access real-time translation (CART) and other assistive technology.  In addition, the scope of this year's event has expanded with new focus on legal issues, such as creating wills, advance directives, and powers of attorney (durable, medical, general), as well as situational awareness emergency preparedness.
Parking:  Free parking is available across from the old Nashville Sounds parking lot on Chestnut Street. A free shuttle will be provided.  There is no parking available at Bridges or the parking lot (formerly church building) next door.
Food Truck:  Bring money for lunch. The food truck will serve lunch from 11:30 AM - 1:00 PM.