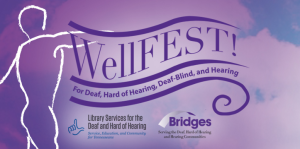 This is an in-person event.
Nashville Public Library Downtown Location
615 Church Street
Nashville, TN 37219
United States
View on Google Maps
Alternate Contact
Sandy Cohen
Alternate Phone
615-862-5750 (Voice, TTY)
Event Type
Featured,
Health & Wellness
Come make sure you're in tip-top shape at the WellFEST.  There are several health screenings and presentations to get you the knowledge you need to make sure you are being the healthiest you!  
To register:  Click HERE