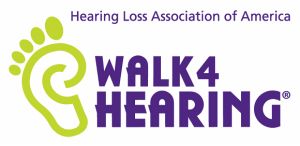 This is an in-person event.
Chattanooga State Community College adjoining Riverwalk
4501 Amnicola Hwy
Chattanooga, TN
United States
Contact Name
Betty Proctor
Event Type
Accessible Programs,
Fundraisers,
Health & Wellness,
Social Activities
The HLAA Walk4Hearing takes place in 21 cities nationwide. With thousands of walkers representing so many people, we are raising awareness for hearing loss.
This is a kickoff on March 29th for Chattanooga's Walk 4 Hearing.  
Attention Walkers! Remember to bring your smart phones with you to the Walk because we will be streaming live CART to web-enabled smart phones. All pre-Walk speeches will be captioned on your iPhone, BlackBerry*, or Droid.
On Walk day all walkers who have their smart phone can go to www.quickcaption.com. There on the website homepage will be a large purple Walk4Hearing icon. Simply click the icon, click the "CC" icon next to your Walk location, real time captioning will be enabled and displayed on your smart phone. There will be information cards with instructions available at the registration/check-in table on Walk day. This great service is provided by QuickCaption.
*To view the captions on the BlackBerry, you will need to be running the BlackBerry OS version 4.6 or higher, enable JavaScript, and set the browser type to BlackBerry. Then open the live event with the BlackBerry browser.