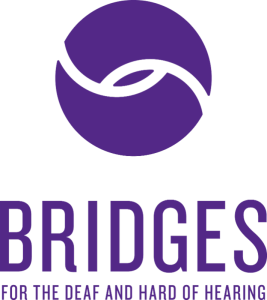 This is an in-person event.
Bridges for the Deaf & Hard of Hearing
935 Edgehill Avenue
Nashville, TN 37203
United States
Event Type
Interpreting,
Professional Development,
Workshops
Cost: Free | Pizza and drinks will be provided
Register: Contact Amy Lankheit at amy@bridgesfordeafandhh.org or click here by March 5, 2019 to register.
In this workshop, Lisa and Tiffany will be providing both certified and non-certified sign language interpreters with commonly used terminology and acronyms associated with Vocational Rehabilitation Services to better serve clients and staff. Participants will be able to: Identify and define terminology commonly used in VR services in both ASL and English, describe commonly used VR acronyms, explain the mission and purpose of Vocational Rehabilitation Services as well as typical services utilized by VR clients.
About the Presenters
Tiffany Kelley – Tiffany Kelley, the Director of Field Operations for Services for the Deaf for Vocational Rehabilitation services, has been involved in the Deaf community since childhood. After graduating from Maryville College with a Bachelor of Science degree in American Sign Language and Deaf Studies and a minor in psychology, Tiffany continued her education at the University of Tennessee – Knoxville and received a Master of Science degree in counseling with a concentration in Vocational Rehabilitation with a Deafness focus. In her current role for Vocational Rehabilitation, she ensures that quality and timely services are provided to individuals who are Deaf, Hard of Hearing and Deaf-Blind in securing employment.
Lisa Rimmell – Lisa Rimmell is the State of Tennessee Program Coordinator for Deaf-Blind Services and has over five years of professional experience in the field of deafness. As a certified sign language interpreter, she has worked in a variety of settings since graduating from Maryville College in 1993. After ten years of interpreting, she attended the University of Tennessee graduate rehabilitation counseling program and earned a Master's Degree in Counseling with a concentration in rehabilitation and a focus in deafness and was hired by the Knoxville Center of the Deaf, where she worked as the Director of Community Service and Outreach for several years.
After leaving the Knoxville Center of the Deaf, she taught at the University of Tennessee Rehabilitation Counseling Program for over seven years, training Vocational Rehabilitation Counselors to work with the Deaf, Deaf-Blind, and Hard of Hearing population.
Her primary role as the State Deaf-Blind Services Coordinator is to serve as a resource for information regarding available programs and services on a state, local, and national level.
Should you require any accommodations, please contact Amy Lankheit at amy@bridgesfordeafandhh.org prior to March 5, 2019
This event upholds nondiscriminatory practices and encourages a learning environment of mutual respect and free from bias.
CEUs on the Go! is an Approved RID CMP Sponsor for Continuing Education Activities. This PS program is offered for 0.2 CEUs at the Little/None Content Knowledge Level.